Exhibit at New London's Hygienic Art Explores Earth's Fragility
WNPR, By RAY HARDMAN • JUL 2, 2015
Click here to view the article and listen to the interview.

Press Release for Gaia's Lament

Click here
to view
All of the works that have been created for, displayed or performed during Gaia's Lament: Art Cry are connected with the beauty and vulnerability of our planet. They all share a focus on some aspect of the eight major impacts of climate change. Sculptors, painters, installation artists, photographers, choreographers, dancers, and poets are participating in this major exhibition made possible with the generous support of theWillow Creek Foundation of Cecilton, Maryland.
Artists include Renee Rhodes, Serena Bates, Rosemary Cotnoir, Gray Jacobik, Linda Talerico, Del-Bourree Bach, Claudia Van Nes, Katia Jirankova Levanti, Carol Young (LORAC), Ruth Berman and Genevieve Lavo.  Dancers include Viva Soudan, Bailey Nolan, D'Andrea Knox, Todd Belcher, and Micael Okoasia. Spoken word poets Naomi Jones is performing as well as Joanie DiMartino.  Jude Rittenhouse and Joanie DiMartino are hosting and participating in a poetry reading 7 pm on July 16 with Melanie Greenhouse, Gray Jacobik, Lana Orphanides, Kate Rushin, Lisa Starr, Rhonda Ward and Christie Max Williams.
The gala opening at 7pm July 3 includes dance performance in the Art Park with the lively presence of Marya Ursin's and Dan Potter's Mystic Paper Beasts.

Gaia's Lament: Artists Cry Out
New York Times Metropolitan Section
June 29, 2015

'Gaia's Lament: Art Cry' opens July 3 at the Hygienic
The Day, by Amy Barry
June 28, 2015
Click here to view

"Gaia's Lament: Art Cry" at Hygienic Art Gallery & Courtyard
Hartford Courant
May 13, 2015
Click here to view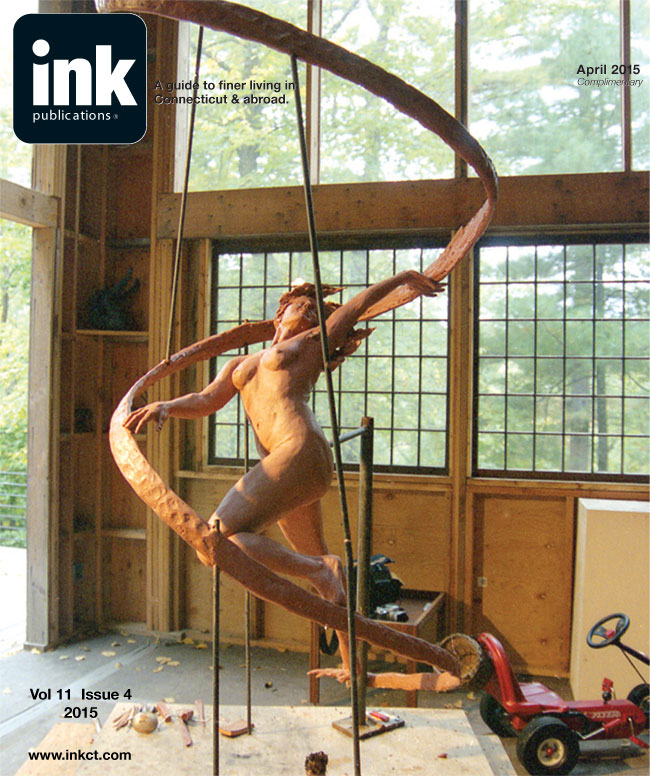 Click here to download the April 2015 article in Ink Publications.