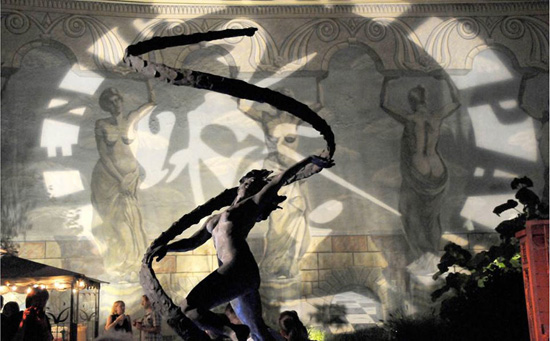 Renée Rhodes is a Connecticut sculptor, working in bronze figures, who has devoted her life to the study of matters of the human heart and spirit.
After receiving her Ph.D. in Clinical Psychology from Columbia University in New York City, she completed a 2-year Research Fellowship at Yale University. She has focused her clinical work on helping people integrate their personality with their true spirit. In the mid Nineties, Rhodes began sculpting and, after training at the Lyme Academy of Fine Arts in Lyme Connecticut, redirected her life to make sculpting a priority.
She completed a monumental commission in Bronze in August, 2005 that was installed in an outdoor performance art space for The Hygienic Art, a not-for-profit Art Gallery in New London, CT.
Her art work features themes about spiritual emergence using archetypal imagery, including the relationship between the human and animal realm. The overall themes focus on the journey of the soul – from the isolation in the self to our collective divine inheritance.
She recently completed a new series entitled Portraits of the Divine Feminine," which explores the journey towards enlightenment – the pitfalls, challenges, and inspirations.
She is currently working on a new body of work entitled, "The Tree Series."